Inaugurazione Sant'Agata Bolognese Italia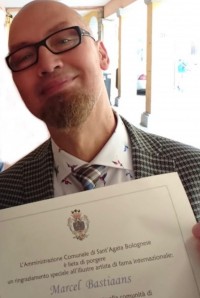 Marcel has been honored by the Mayor of Sant'Agata Bolognese for his tribute to the town, its inhabitants and the industry.
Marcel made two artworks. One for the historical City Wall and one for the Mayor's office.

Both artpieces are considered as precious ornaments of the country of Italy.

<< Terug naar overzicht