MARCEL PAINTS FOR 'ALPE D'HUZES' AGAIN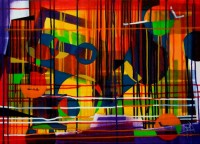 Marcel has made another painting for 'Alpe d'HuZes'. This has been the second time.

After a succesful auction of his first painting, specially made for 'Alpe d'Huzes' in 2009, Marcel made another painting this time asked by the Rotary Club Best. The auction was, ones more, a total succes.
<< Back to overview